According to the National Association for Mental Illness (NAMI), due to discrimination, LGBTQ+ individuals are almost 3 times more likely to experience a mental health condition such as depression or anxiety, making it all the more important for LGBTQ+ individuals to build a strong support system.
About LGBTQ+ Friendly Therapy
LGBT-Q people and their families face special issues when seeking therapy. This is especially true in regions where the majority are conservative. You deserve a therapist who understands your special needs.
Do you have a child who is questioning their sexuality?
Are you worried about what family and friends might think?
Are you an adult victim of homophobia?
Have you ever suffered discrimination because of your sexual orientation or the sexual orientation of a family member?
Has your sexuality or questioning caused conflict at home?
Are you unsure where to turn for help?
If you answered 'yes' to any of the questions above, you might wish to consider reading further.
Transgender Counseling and Therapy
Gender dysphoria is the condition of feeling one's emotional and psychological identity as male or female to be opposite to one's biological sex. Transgender counseling can include helping you to find doctors who will understand your needs, navigating legal issues associated with MTF or FTM transitions and finding good legal help to address these needs, and dealing with the psychological and emotional transitions to your preferred gender. The Mindful Ecotherapy Center maintains a network of resources to help you become the person you were meant to be.
What is LGBT-Q Friendly Therapy?
1. Helping families to acknowledge areas of heterosexual privilege in society; recognizing biases stemming from living in a heteronormative and gender-binaristic society.
2. Living an affirmative life; becoming familiar with the special issues LGBT-Q people face.
3. Providing LGBT-Q literature and resources; learning not to resort to heteronormative
assumptions.
4. Helping family members who may not support or understand their LGBT-Q loved ones to achieve understanding in a supportive environment.
5. Helping non-LGBT-Q family members to be aware of their own heteronormative and gender normative assumptions.
6. Helping families identify and use the LGBTQ+ resources in our local community.
7. Acknowledging that each person has a unique story related to personal discovery and disclosure of their sexual orientation and/or gender identity.
8. Explaining the differences between sexual orientation and gender identity.
9. Using correct terminology. When in doubt about how to talk about identity, it's okay to ask!
10. Helping families to get involved in LGBTQ+ and LGBTQ+ supportive community events and activities as a means of supporting their loves ones.
Resources
The resources below are provided for LGBTQ+ people, their families, and their friends.
Gender Benders is a grassroots organization for transgender and gender diverse folks in the Southeastern US. We are based in Upstate, SC and we have chapters and partner organizations in Hattiesburg, MS, Clemson, SC, and Hendersonville, NC.
https://genderbenders.org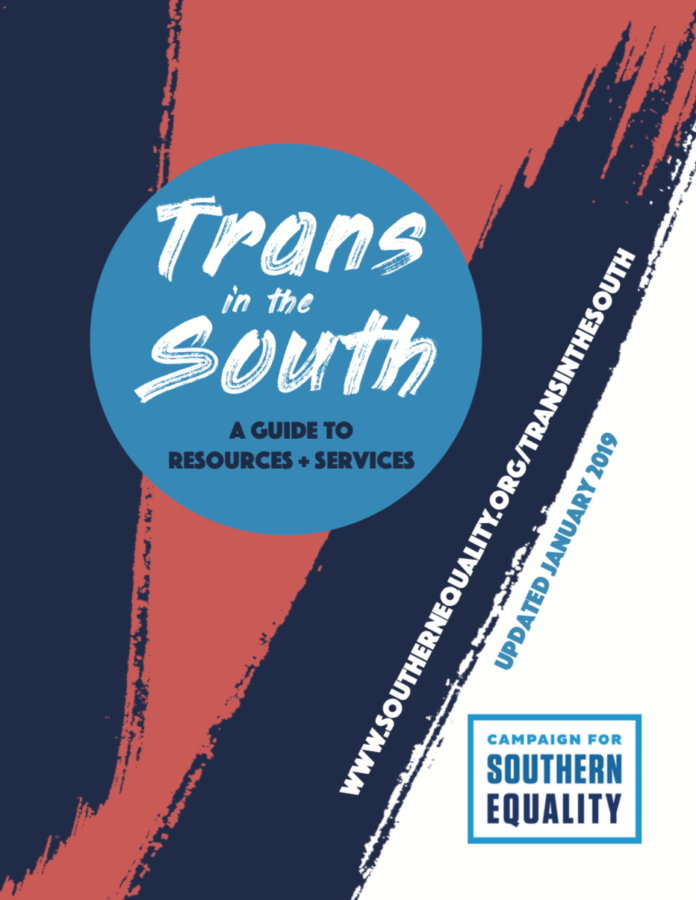 Trans in the South is a resource guide that covers the Southeastern United States and lists trans friendly general practitioners, endocrinologists, attorneys, therapists and more.
DISCLAIMER: This document is about the process of acquiring a medical or attorney referral, it is not medical or legal advice. Moreover, due to the rapidly changing nature of the law and our reliance on information provided by outside sources, we make no warranty or guarantee.
Unfortunately, LGBTQIA+ individuals often face discrimination making it difficult to access quality treatment for mood disorders. Many people learn that not all mental health providers understand their experiences. These negative interactions with providers can mean our loved ones are less likely to seek help when they need it most.
What can you do? Get familiar with these reputable mental health resources created for LGBTQIA+ people and share them with your loved ones.
The Trevor Project's National Survey on LGBTQ Youth Mental Health is part of our
commitment to use research and data to continually improve our life-saving services for LGBTQ youth and expand the knowledge base for organizations around the globe.
Trans Lifeline is a national trans-led 501(c)(3) organization dedicated to improving the quality of trans lives by responding to the critical needs of our community with direct service, material support, advocacy, and education. Our vision is to fight the epidemic of trans suicide and improve overall life-outcomes of trans people by facilitating justice-oriented, collective community aid.